A Good First Sewing Machine
The Michley Lil Sew & Sew LSS-505 is a great first sewing machine for children or adults who are learning to sew and will use it for simple projects and clothing repairs.
The price is incredibly low for a working machine, and, as you might expect, the machine is designed specifically for entry level, lightweight sewing.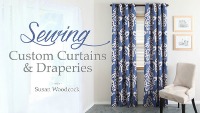 Get Your Custom Curtains and Drapes Video Course Now
Why would you want to make your own curtains or drapes? For starters, you can choose the fabrics for your curtains, to complement your furnishings and the theme of your room. Your curtains and drapes will be well made and will hang nicely. And, last but not least, you will have high quality window dressings for the fraction of the cost of custom made window furnishings. This video course tells you how…
Not really a toy, the Michley Lil Sew & Sew LSS-505 has some very nice features that will take the beginner a few steps beyond the learning stage.
And simple crafts and clothing projects made of cotton, flannel or linen are certainly possible with this model.
The Michley Lil Sew & Sew
is available (Free Shipping) from Amazon.
Michley Lil Sew & Sew LSS 505 – Entry Level Sewing Machine
The Michley Lil Sew & Sew LSS 505 is light enough for young children to carry, weighing only about 6 pounds. And it is small enough to store almost anywhere, making it nice for apartment dwellers who just want a mini sewing machine to use for repairs.  Even though it's small, the Michley LiL Sew is not just for kids.
As with all sewing machines, there are pros and cons for buying this one:
Easy threading – You can easily thread the Michley Lil Sew & Sew LSS-505 by following the arrows that are right on the machine.
8 stitches – enough to keep a beginner interested, but not so many to be confusing or overwhelming. Unfortunately there is no buttonholer function.
2 speeds – slow while you are learning, and faster when you are working on a project and a little more experienced.
The following video shows you how easy it is to use this mini sewing machine.
LED light – a nice feature on such an inexpensive machine!
Foot pedal or hand switch – You can use either method to run the machine. However, the foot pedal is easier to use (especially for a beginner), as the hand switch requires a bit of coordination.
Thread breaking – Most of the time this can be avoided if you move the needle to the "down" position before starting to sew.
Bobbin jamming – There is a simple adjustment for this, and the video below shows you how to fix it:
See through bobbin cover – This lets you peak into the bobbin area to see if the bobbin is getting low on thread.
Auto reverse – Use this to start and finish seams, so they don't unravel later.
Noise level – This sewing machine is a little louder than most more expensive models. However, that seems like a small matter when you consider all the advantages of this machine!
The Michley Lil Sew & Sew LSS-505 is a mini sewing machine that is good for entry level sewers, whether they are children or adults.
It's beyond being a toy, and it can be used for real projects. And, perhaps best of all, the price is right!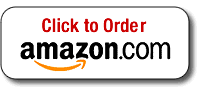 Shop safely at Amazon and enjoy free shipping if you spend $25 or more.
FREE Beginner Sewing Video Course!
This 5 lesson video course will walk you through everything from threading your machine and winding the bobbins–to troubleshooting and maintenance. View the videos anytime or anywhere. Just don't miss out. Sign up for your FREE course now!
One of these models would also make a good first sewing machine: