Sewing accessories can make sewing easier and more enjoyable. They can help you organize your sewing space, make your machine portable and help you be a more successful sewer.
Even the best sewing machine, with the highest price tag, may not include the specialty items that you will need, for the kind of sewing that you do. So it helps to know what kinds of hardware and equipment will work with your model machine.
Having the right sewing supplies and organizing your sewing space can be the difference between making quality projects and shoddy results.
With sewing, you often do get what you pay for. The secret is in knowing what you really do need—and what you don't!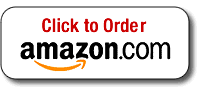 Shop safely at Amazon and enjoy free shipping if you spend $25 or more.
The Michley Sewing Basket and Kit
(above), is a convenient way to store your small notions and supplies. It will help you organize your sewing space pleasantly and efficiently!
You may find these articles to be helpful:
Choosing Your
Sewing Bells and Whistles
Perhaps one of the most important things to keep in mind, is that any accessory for your sewing machine, must be made for your model machine—or it must be compatible with it.
In other words, you don't necessarily have to purchase Brother accessories for a Brother machine, but anything generic that you use with your machine, must fit your machine, and work with it.
In addition, you can make your sewing more efficient by organizing your work space. You don't have to buy specialized cabinets or tables (although that's fine, if you want to). If money is tight, you can easily use furnishings that you already have, or some that you purchase at yard sales, through Craigslist or at flea markets.
When outfitting your sewing corner or room, you don't have to go overboard and buy everything available, but don't cut yourself short, either.
Make sure that you have taken care of all your needs. That way, sewing will be a pleasure—instead of a frustrating experience!