Mini Sewing Machine
The Michley LSS 202 is a battery operated mini sewing machine that comes in handy when you need to sew something in a hurry, or you need to make minor repairs, anywhere.
The Michley 202, a friendly and portable sewing machine that goes by the nickname "Lil Sew and Sew," is also a very inexpensive choice.
In addition, the Michley LSS202 could also be used as a kids' first sewing machine, especially if your child is very young.
Michley LSS-202 Lil Sew & Sew mini sewing machine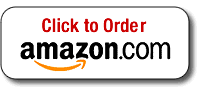 Shop safely at Amazon and enjoy free shipping if you spend $25 or more.
Michley LSS-202 Choices
The Michley 202 offers the user a number of choices for many of its features:
Run this battery operated sewing machine on 4 AA batteries, or use the included AC adapter.
Operate the small sewing machine by the hand switch, or the included foot pedal.
Control your stitches using this portable sewing machine's two sewing speeds with the touch of a button.
Add an additional bobbin for double stitching.
Features of the LSS-202
For a mini sewing machine, the Michley LSS 202 is structured like a full-sized sewing machine. Here are some of its advantages:
The drop-in bobbins make bobbin-threading much easier than expected on a small sewing machine. And the ability to add an extra bobbin to strengthen the stitches is a surprising luxury in a battery operated sewing machine.
Portability – The Michley 202 measures 7 2/3″ x 4 1/2″x 8 1/3″ and weighs in at just under 3 lbs.
Included accessories – The portable sewing machine comes with four pre-threaded bobbins, a needle, a threader, foot pedal, and AC adapter.
The Michley 202's ability to run on its 4 AA batteries makes it a great option for hemming and mending in situations where a full-sized sewing machine isn't feasible.
And the small size and small price tag make it a budget-conscious addition to a college student's dorm necessities, if the student needs it only for occasional mending or repairs.
Drawbacks to the LSS-202
As with any mini sewing machine, the Michley LSS 202 isn't made for large-scale projects or heavy-duty fabrics. Most small sewing machines are limited in their range of operation, and the Michley 202 is no different–the machine sews straight stitches, in one direction .
Some reviewers were able to hem denim with careful attention, but others report little success on heavier fabrics, and the machine isn't suitable for heavier threads.
Many reviewers also report very sensitive thread tension. If the Michley 202 is used as a childrens sewing machine, this may cause frustration with your little stitcher and require a watchful adult to adjust the tension knob and rescue the project.
This small sewing machine sacrifices power for portability. While there is an AC adapter included, the length of the cord can tether you very close to your power outlet.
And as with many battery operated sewing machines, you may find yourself replacing the batteries more often than the bobbins.
This mini sewing machine cannot replace a full-size machine or handle a significant workload, but if you're looking for a basic sewing machine suitable for small, simple crafts, or a portable sewing machine for infrequent, uncomplicated, on-the-fly alterations, the Michley LSS 202 is a good candidate for a low.
You can purchase the Michley LSS-202 safely at Amazon
.
More reviews of popular mini sewing machines: