Sewing accessories can make sewing easier and more enjoyable. They can help you organize your sewing space, make your machine portable and help you be a more successful sewer.
Even the best sewing machine, with the highest price tag, may not include the specialty sewing accessories items that you will need, for the kind of sewing that you do. So it helps to know what kinds of hardware and equipment will work with your model machine.
Linda Lee, fashion designer, will show you how to handle knit fabrics so that your finished garments look spectacular! You'll learn how to prepare your fabric, finish seams and edges, stabilize shoulders and necklines, and troubleshoot for puckering, curling, slipped stitches and more. Don't miss out on this fun video course that will help you master working with knits. Sign up now for the Sewing Fashion Knits course with Linda….
Having the right sewing supplies and organizing your sewing space can be the difference between making quality projects and shoddy results.
With sewing, you often do get what you pay for. The secret is in knowing what you really do need—and what you don't!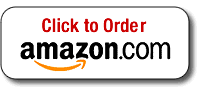 Shop safely at Amazon and enjoy free shipping if you spend $35 or more.
The Michley Sewing Basket and Kit
(above), is a convenient way to store your small notions and supplies. It will help you organize your sewing space pleasantly and efficiently!
You may find these articles to be helpful:
Yes…sewing with sheer fabrics can be tricky. But, Sarah Alm will walk you through the steps of working with sheers and she'll make it easy for you. You'll learn a number of techniques so you can make those lovely blouses or that cool lingerie that you've been lusting for. Sign up now for Sarah's video course on sewing sheers…
Choosing Your Sewing Accessories – the Bells and Whistles
Perhaps one of the most important things to keep in mind, is that any sewing accessories or software, must be made for your model machine—or it must be compatible with it.
In other words, you don't necessarily have to purchase Brother sewing accessories for a Brother machine, but anything generic that you use with your machine, must fit your machine, and work with it.
In addition, you can make your sewing more efficient by organizing your work space. You don't have to buy specialized cabinets or tables (although that's fine, if you want to). If money is tight, you can easily use furnishings that you already have, or some that you purchase at yard sales, through Craigslist or at flea markets.
When outfitting your sewing corner or room, you don't have to go overboard and buy everything available, but don't cut yourself short, either.
Make sure that you have taken care of all your needs. Do buy the sewing accessories that you need.  That way, sewing will be a pleasure—instead of a frustrating experience!
Sew Smarter Video Course with Professional Techniques
Whether you are just starting to sew or you are an advanced sewer, this video course by Katrina Walker will give you tons of great tricks and tips to help your sewing be more professional. She'll show you how to work with different types of fabrics, with zippers and on curves and corners. Sign up for this great video course today…